Good morning, the Woodstock Schools will have a 2 hour delay due to the slick road conditions. Drive slow and safe.

Woodstock Community Forum on the 2019-20 Budget. Saturday, February 23 at 10:00 AM in the WMS Cafeteria. Please come and listen to Superintendent Toth present Woodstock's proposed budget along with updates from our Connecticut legislators.

The Woodstock Schools will have a 3 hour delay tomorrow morning. WMS will start at 10:30 and W.E.S. at 11:30. This Will help town and school staff to clear the ice. No AM PreK.

The Woodstock Schools will have a weather related early dismissal tomorrow morning. WMS will dismiss at 10:00 and WES will dismiss at 11:00. There will be no morning PreK.

Woodstock will have a 2 hour delay due to the early morning snow.

WA volunteers signing in at Woodstock Elementary School.

Woodstock will have a 2 hour delay this morning.

Please take a moment to nominate one of Woodstock's many talented teachers as the next Teacher of the Year. You can complete the nomination form at
https://www.surveymonkey.com/r/WPSTOY

Board of Finance 7:00 PM Tuesday, April 10 in the Town Hall.

Todd Rose President and Co-Founder, Center for Individual Opportunity Burlington, MA Are you above average? Is your child an A student? Every day we are measured against the "average person," judged according to how closely we resemble the average — or how far we exceed it. And we rarely stop to question whether average-based yardsticks even reveal anything meaningful about our abilities. Harvard scientist and The End of Average author Todd Rose will offer a powerful alternative to the average and discuss its implications for a 21st-century education system. Learn how shifting the focus of education from the average to the individual could help us maximize the potential of every student and provide an environment for achieving success in a diverse and changing world.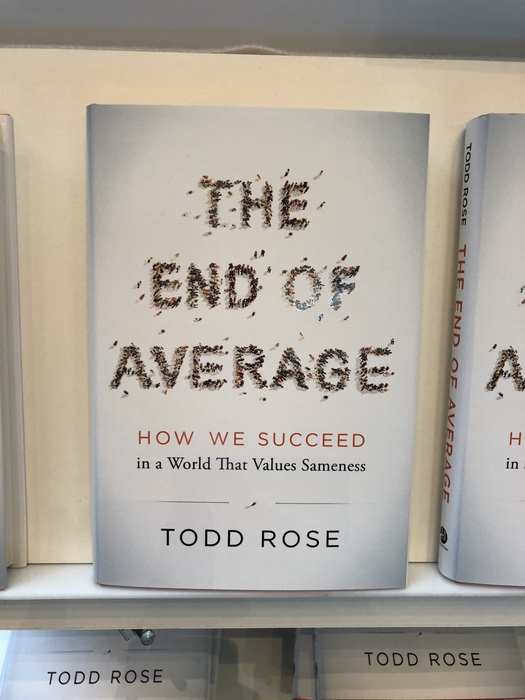 Superintendent's Welcome: On behalf of the Woodstock Public Schools, I am pleased to welcome you to the district website.