School Closure Due to COVID-19 Disease Dear Families and Friends, COVID-19 Closure This evening after receiving new guidance from State Officials regarding coronavirus-related health concerns, and with the support of our Board of Education, we decided to close the Woodstock Public Schools as of Monday, March 16, 2020. We hope to return to our regular operations at the end of a two-week period but we will evaluate the conditions at that time. This was not a decision that was made lightly or in isolation. We understand that this is an unprecedented situation that will have a tremendous effect on all families, but we feel it is necessary for the protection of our community. At this point we don't have any confirmed cases of COVID-19 (novel coronavirus) in Woodstock but there are confirmed cases in neighboring communities. We understand that there will be many questions and we will do our best to answer them. We will provide supplemental materials to continue and reinforce learning over the school closure. These will either be distributed electronically or via a printed packet sent home with your child on Friday. You are encouraged to reach out to your child's teacher if there are any questions. The Woodstock community is unique and unites as a family in times of crisis. This is a time when we need to come together and take care of one another. We encourage you to reach out to us as well. Obviously, in the coming days you will want to monitor your emails and our website as we communicate about these and other topics that we have spent the past two weeks preparing. Sincerely, Viktor Toth, Superintendent of Schools Kristen Elliott, Woodstock Middle School Principal Jenna Demers, Woodstock Elementary School Principa

The Woodstock Phase Reversal has been corrected by Eversource. (That's not a sentence I ever thought I'd need to write) When the phase sequence of a three-phase system is incorrect, the connected three-phase motors and other rotating equipment runs in the opposite direction. In many cases, this can cause a hazardous condition that may destroy product, damage machinery, and injure personnel. When Eversource restored power on Sunday they actually did get their wires crossed. Fortunately no equipment was damaged and we will be having school tomorrow. Have a good night.

Good Morning Everyone, Woodstock Schools will need to be closed today. This is the result of residual damage from this weekend's major power outage in Woodstock. Both Woodstock Elementary School and Woodstock Academy are impacted. Please avoid coming to the elementary school today.

Go back to bed everyone, Woodstock Schools are closed. It's a good day to bake cookies or eat cookies.

Good morning, Woodstock will have a 2 hour delay this morning.

Woodstock will be having an unexpected 2 hour delay this morning. Take it slow.

Woodstock Public Schools are closed today. All activities are cancelled, including the CAPSS awards in Brooklyn tonight.

In the event of another delayed opening Tuesday morning we will cancel our planned Professional Development and keep students for the rest of the day with no early dismissal.

Good morning, Woodstock Public Schools will have a 2 hour delay. Drive safely everyone.


Fun in DC.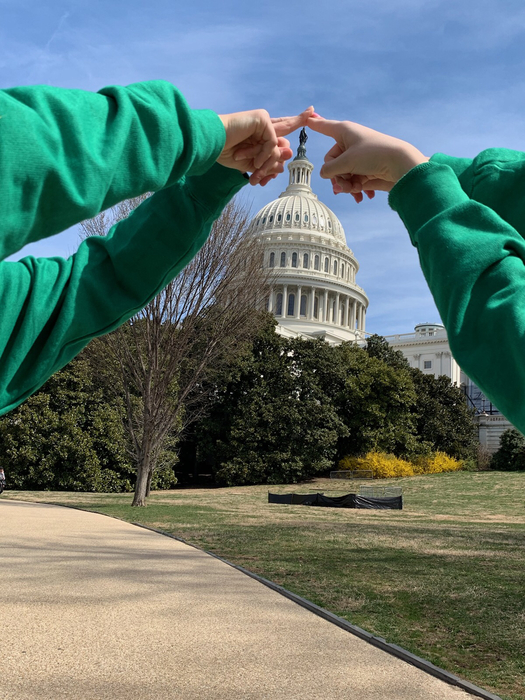 The Judy Nilan Foundation has provided a town wide subscription to Peace at Home Parenting. This is a wonderful FREE resource. Please check it out and take advantage of all it has to offer! A code is given prior to checkout.
https://www.peaceathomeparenting.com/woodstock-login/

BOE Pledge Leaders.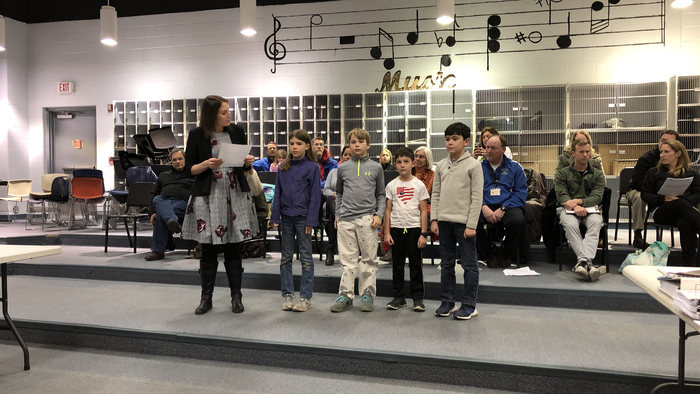 TRIBE Award recipients at WES.